Another scene concept that I proposed to my team was one that features a dramatic use of colour and lighting to create an interesting visual effect with a bit of retro glam to it. This was inspired by a few things: the use of coloured lighting in the Lights music video, my intention to play with colour after analysing the Country House video, and the lighting workshop we did in the studio on Monday.
I also feel like there's a bit of the old 007 thrown into the influence mix for good measure.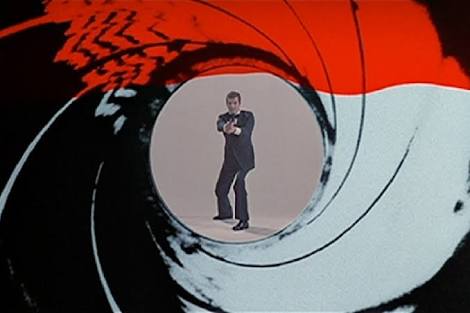 For this scene concept, I've envisioned a number of short vignettes that will be filmed in a studio, using red gels on the lights to create a wash of red across the screen. Here are some examples of the kind of effect I'm wanting to create: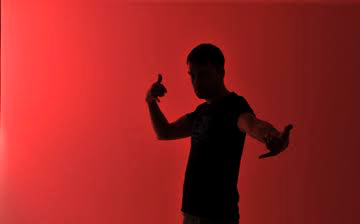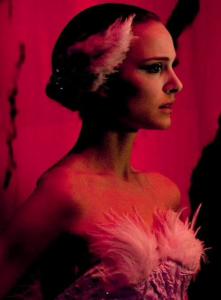 I'm not sure yet if I prefer the full silhouette or the red flush where you can still see the features of the actors. I think we will need to experiment on the day to see what looks better through the lens of the camera.
Primarily, these vignettes will feature the male and female lead (criminals) and also a police detective character. We may also want to film the band members individually or in small groups using this style of shot.
The male and female lead will be in their 'criminal' costumes for this scene concept. They'll be in disguise, so the male lead will likely wear all black including a balaclava. For the female lead, I'm envisaging something along the lines of Tura Satana in Faster, Pussycat! Kill! Kill! or Uma Thurman in Pulp Fiction: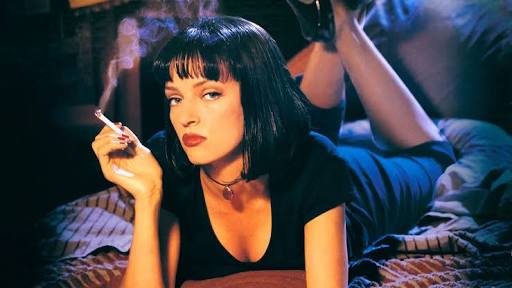 This costume/styling will keep in line with the retro look we'd be trying to achieve in these vignettes.
I've storyboarded a few shots (long, mid and close up) to give a visual example of what I'm hoping we can achieve:

I would say that I'm the most excited about this scene concept, and I think it will create a really interesting and visually dynamic addition to the music video.