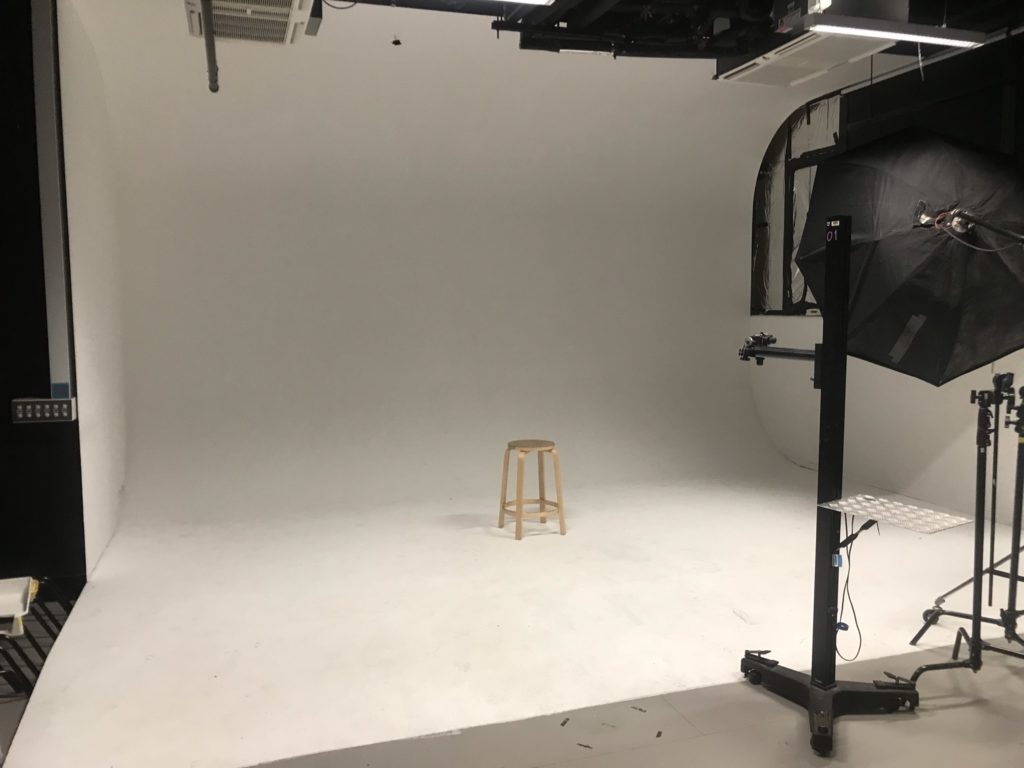 After describing my retro red concept in our pitch presentation on Thursday, Rohan suggested using the white cyclorama studio on campus in order to get the best lighting effect possible for the proposed scenes.
He showed a few of us the studio today so we could get an idea of what it was like, and explain the rules for using the cyclorama.
It is perfect and I am so excited to get the opportunity to use it for our shoot!